Truly it is a process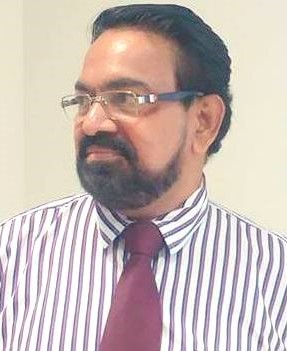 Youth empowerment is a process where children but dominantly young people are encouraged to take charge of their lives. They do this by addressing their situation and then take action in order to improve their access to pool of resources and transform their esteem through their beliefs, values, and attitudes. Later on, this will help the youth to gain the ability to make self-decisions and implement change in their own lives to make great impact in their society. As youths, they are the epitome of absolute strength, we need to train them to think big and turn their dreams into reality for a better tomorrow. Therefore, youth empowerment is all about the Importance of tapping the youth's potentials to empower for the best development of the society.
Youth empowerment aims to improve quality of life and can be achieved through participation in youth empowerment programs. Its approaches include strategies which give young people opportunities for meaningful involvement and participation in their education or support services. PEERs (The Program for the Education and Enrichment of Relational Skills) based programs may empower youth's to access to positive role models, knowledge and skills development to build a sense of personal self-efficacy. Hence, the purpose of youth empowerment is to help the young people to identify their strengths and personal potential to increase their confidence and developing a sense of personal appeal to influence their own future.
Following are some of the reasons why youth empowerment is important:

1. Poverty Eradication: One of the keys to empowering the youth is with skill development. When a youth is equipped with essential skills, he or she can utilize them to feed, assist others, and even invest for future use, aiding the nation economically. This will in-turn contribute to the increase in employability and add to the GDP of the nation. Thus Youth Empowerment has the potentiality to curb the rate of poverty to a large level.
2. Improved Standard of Education: Empowerment can help youth to understand the importance of education that leads to social improvement and economical development of the country. Thus each and every countries scholarship are provided to encourage, to understand and to help the value of education for better tomorrow.
3. Good Governance: To build a better tomorrow, we need to encourage the youths of today. When the youths are empowered, they empower the masses paving the way for larger empowerment for a better society.
4. Crime reduction and National Security: This factor has an important factor. Empowerment ensures that youth has the necessary skill to sustain a livelihood, preventing him to adopt the path of crime.
5. Employment Creation: This is another importance of youth empowerment. A youth empowered society will help to reduce the unemployment ratio. A skillful youth is a job creator.
Youth empowerment is of much importance to both nations and the empowered. Government is creating and framing many modules for youth empowerment programs, the youth should see it as a means to develop the social values in his society, his personality growth and his status in the society because at the end of the day the best thing you can bring to any environment is that is what in you.